138607-01 Bently Nevada Transient Data Interface Module
BENEFITS:(I WILL GIVE YOU A REPLY IMMEDIATELY)
Quantity available: 1
The colour:New
Warranty: 12 months.
Lead time: 3 days.
Payment: T/T 、 Western Union.
Transport: DHL, UPS, TNT, FedEx and EMS.
Welcome, thank you for your trust, The seller has more than $1526000 worth of industrial control products inventory.hope we can help you solve your problem!!! We Can transport to the world!!!
CONTACT:

EMAIL :ALEX@FENOUX.COM
WECHAT:13338369201
WHATSAPP:+8613338369201
WE HAVE A LARGE INVENTORY OF HIGH QUALITY, SURPLUS CONTROL SYSTEM PARTS. WE ALSO DISTRIBUTE MANY NEW HARDWARE AND SOFTWARE PRODUCTS TO HELP SUPPORTING YOUR EXISTING CONTROL SYSTEMS OR UTILIZE THE LATEST CONTROL TECHNOLOGY. WE HAVE EXPERIENCED STAFF, EXTENSIVE TEST FACILITIES AND WE CAN PROVIDE 1-YEAR WARRANTY FOR ALL OF OUR SURPLUS PARTS.
138607-01 Bently Nevada Transient Data Interface Module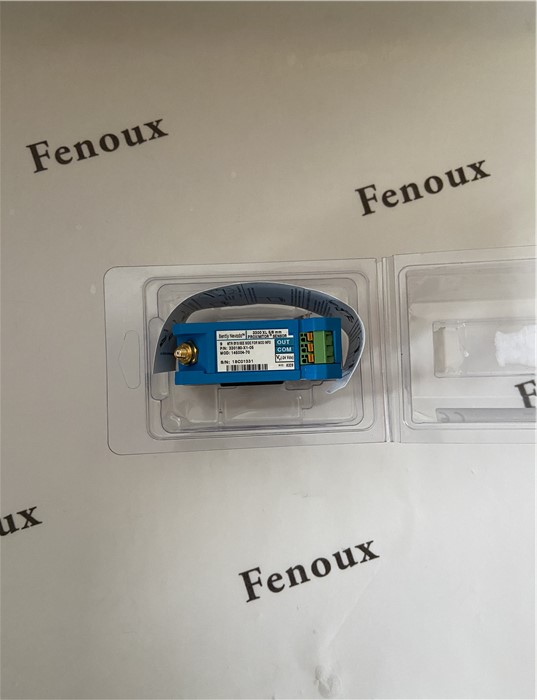 BENTLY 125388-01H

BENTLY 149992-01
BENTLY 3500/33
BENTLY 1900/55
BENTLY 330130-080-00-00
BENTLY 330130-085-00-00
BENTLY 330104-00-05-10-02-00
BENTLY 330901-05-32-05-02-00
BENTLY 330103-00-03-05-02-05
BENTLY 330180-90-05
BENTLY 330108-91-05
BENTLY 330780-50-00
BENTLY 3500/32
BENTLY 125388-01H
BENTLY 149992-01 后卡
BENTLY 3500/33 大卡
BENTLY 1900/55
BENTLY 330130-080-00-00
BENTLY 330130-085-00-00
BENTLY 330104-00-05-10-02-00
BENTLY 330901-05-32-05-02-00
BENTLY 330103-00-03-05-02-05
BENTLY 330180-90-05
BENTLY 330108-91-05
BENTLY 330780-50-00